The Best People, Doing the Best Planning, for the Best Clients
When it's a matter of planning for the future, realizing the need to take greater control over your financial life is the first step. Choosing someone who has the ability and resources to best address those needs is the next. That's where Jeff Photiades comes in.
For over twenty-nine years, people have chosen to work with Jeff Photiades. As your Wealth Management Advisor, Jeff will listen, clarify and help prioritize your goals and aspirations before developing a financial strategy designed to help you achieve your vision for the future.
The Importance of Planning:
Financial planning doesn't happen by chance; it is the product of sound decision-making. Whether you are looking to protect, grow or transfer wealth, as a Wealth Management Advisor, I can help. I understand the complex financial issues and the ways in which these issues might affect your future.
Financial planning requires a commitment of time—yours and mine. I will work to understand your current personal and financial circumstances and your goals for the future. I will work to do more than determine a planning solution. I will build a strategy that is right for you. Together, we will work to develop a financial plan that balances your short-term needs with your long-term goals.
And I'll stay in touch, so as your needs evolve over time we can make the changes necessary to protect your overall financial picture for the future.
Let me help you ensure your financial future is all you want it to be.

---
A New Approach to Retirement Planning - Exclusively from Northwestern Mutual
Imagine being confident that your income will last throughout your retirement years—despite changes in the economy or how long you live. Northwestern Mutual's retirement income plann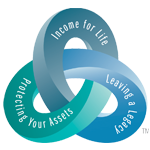 ing process is designed to help provide you with a steady income stream for as long as you live.
---